Outdoor Facade & Pier Tiling
Most new homes nowadays are being built with unique façade and pier structures. These facades and piers create the first impression for new visitors to your home. Given the building industry has boomed so quickly over recent years, it is not uncommon that many homes are constructed under short deadlines and restricted budgets, which can result in certain aspects of the home, especially the finishing touches being rushed.
When considering whether to upgrade your facade or pier structure with a stunning new tiled design, it is important that your tiling contractor knows the right materials to use, along with the types of tiles which can withstand outdoor weather conditions all year round.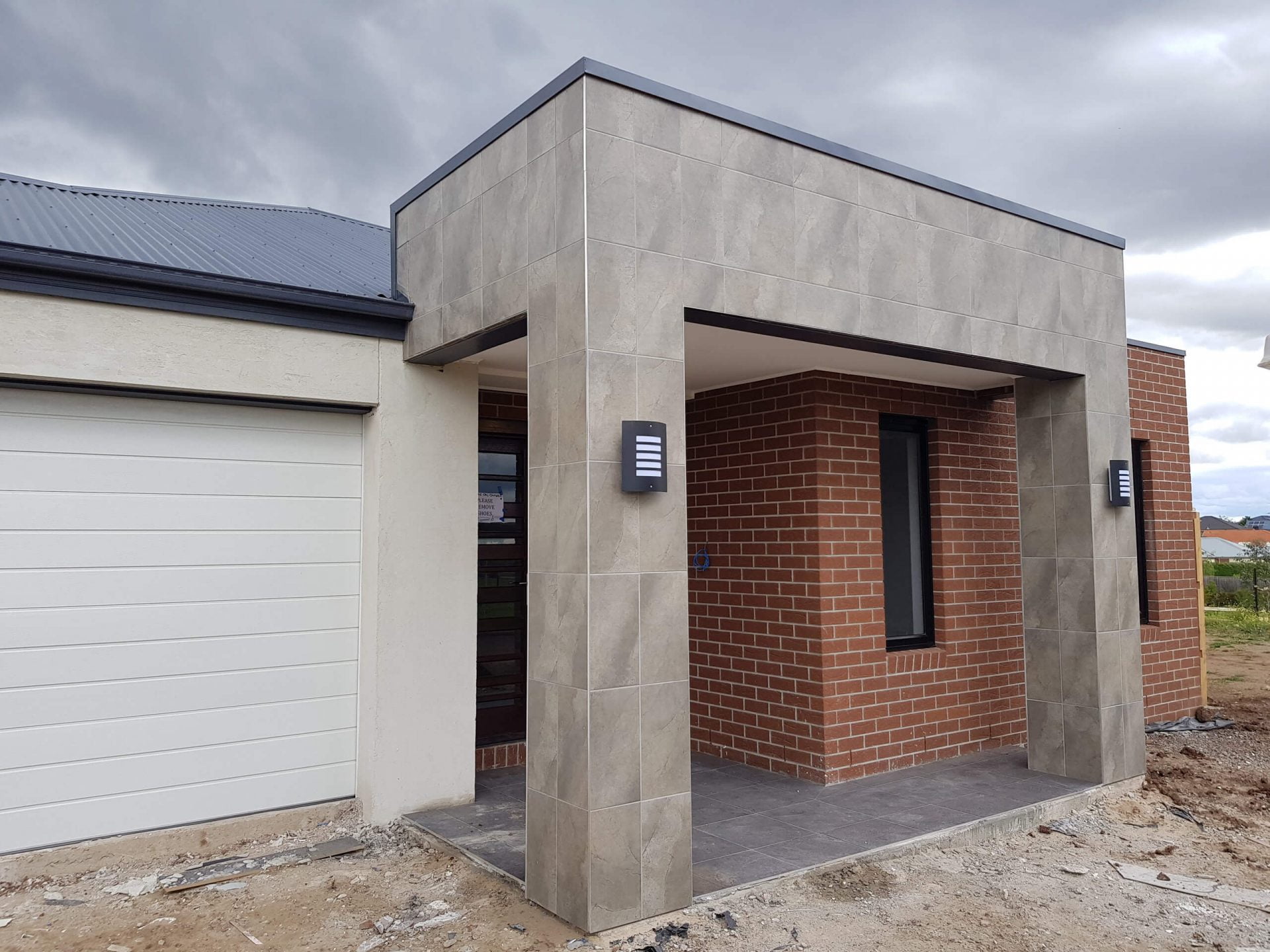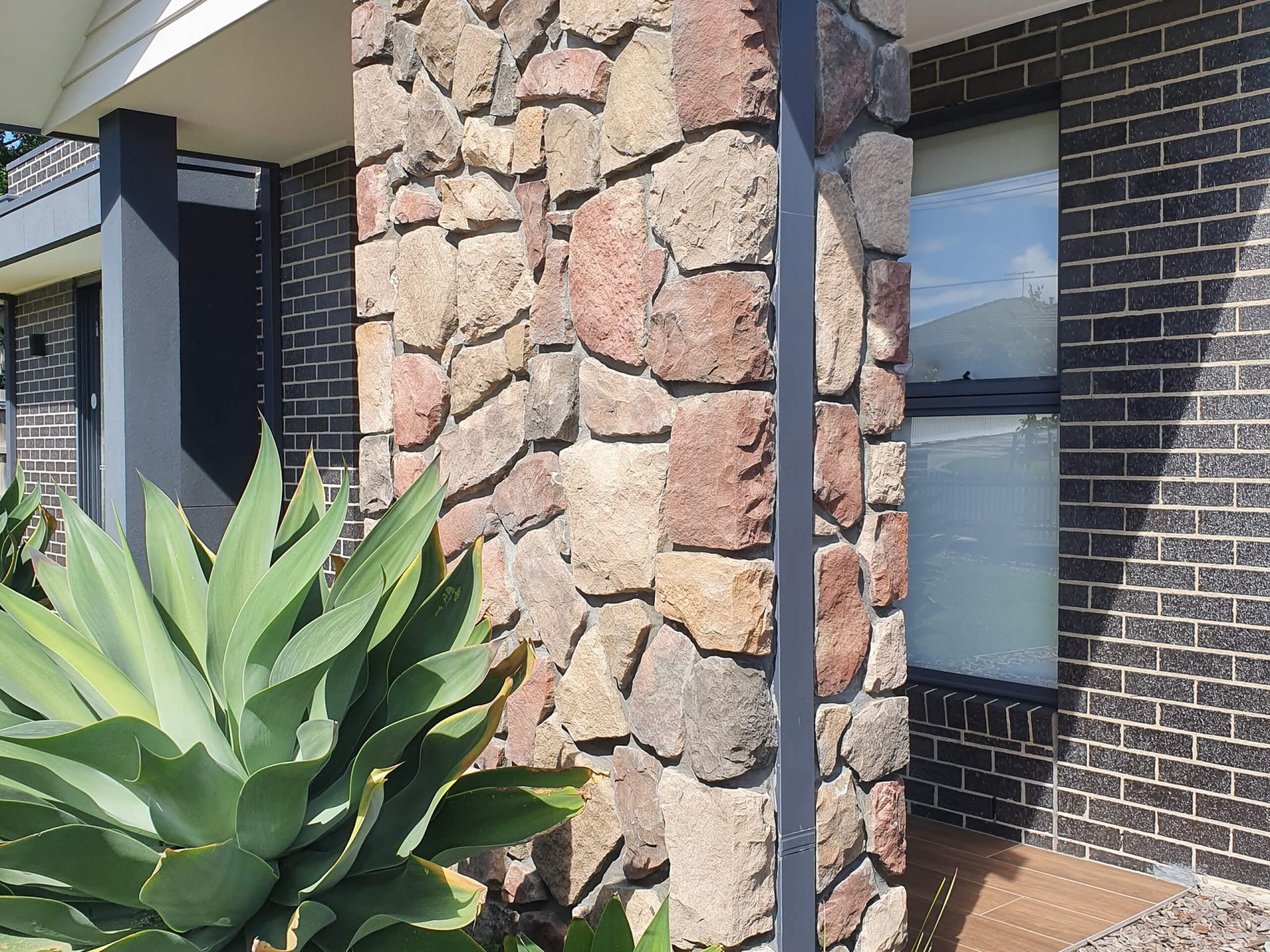 We recommend using two part glue to ensure that tiles such a stack stone and blue stone will hold on the wall effectively, so they don't fall off over time. While stone tiles are most commonly used, it may surprise you to learn that we also can tile your facade and pier with porcelain tiles and ceramic tiles as well. Typically, outdoor sanded grout is used to secure the tiles effectively and is available in many different colours to suit the style and shading of the tiles. As we have wholesale accounts with some of Melbourne's best tile importers, we may be able to offer you better pricing on the materials required for your project.
Prior to commencing your project, one of our project managers will provide you with a consultation to discuss design ideas and suitable tile patterns for your facade or pier. We are also able to implement your own design if you have one readily available.