onsidering a new look for your living or rumpus room? As the living room is one of the most regularly used areas of the home, we recommend choosing tiling over other options because tiles are cheaper and easier to maintain over time. It is a common household problem that timber flooring can scratch easily and require periodic polishing, whilst carpeted floors tend to collect numerous forms of potentially dangerous bacteria and dust over time. Tiles are the perfect solution because they are easy to clean, they look great, and can easily be replaced in the unlikely event they ever get chipped. For living areas, larger tiles (such as 600mm x 600mm) are most commonly used, as these tiles have less grout grooves and are usually more resilient when placing heavy furniture on top, such as lounge settings and home entertainment units. Also, if you love the timber floor look, we can provide you with the latest innovation in tile designs – the synthetic timber tile. 
Click here to view examples
.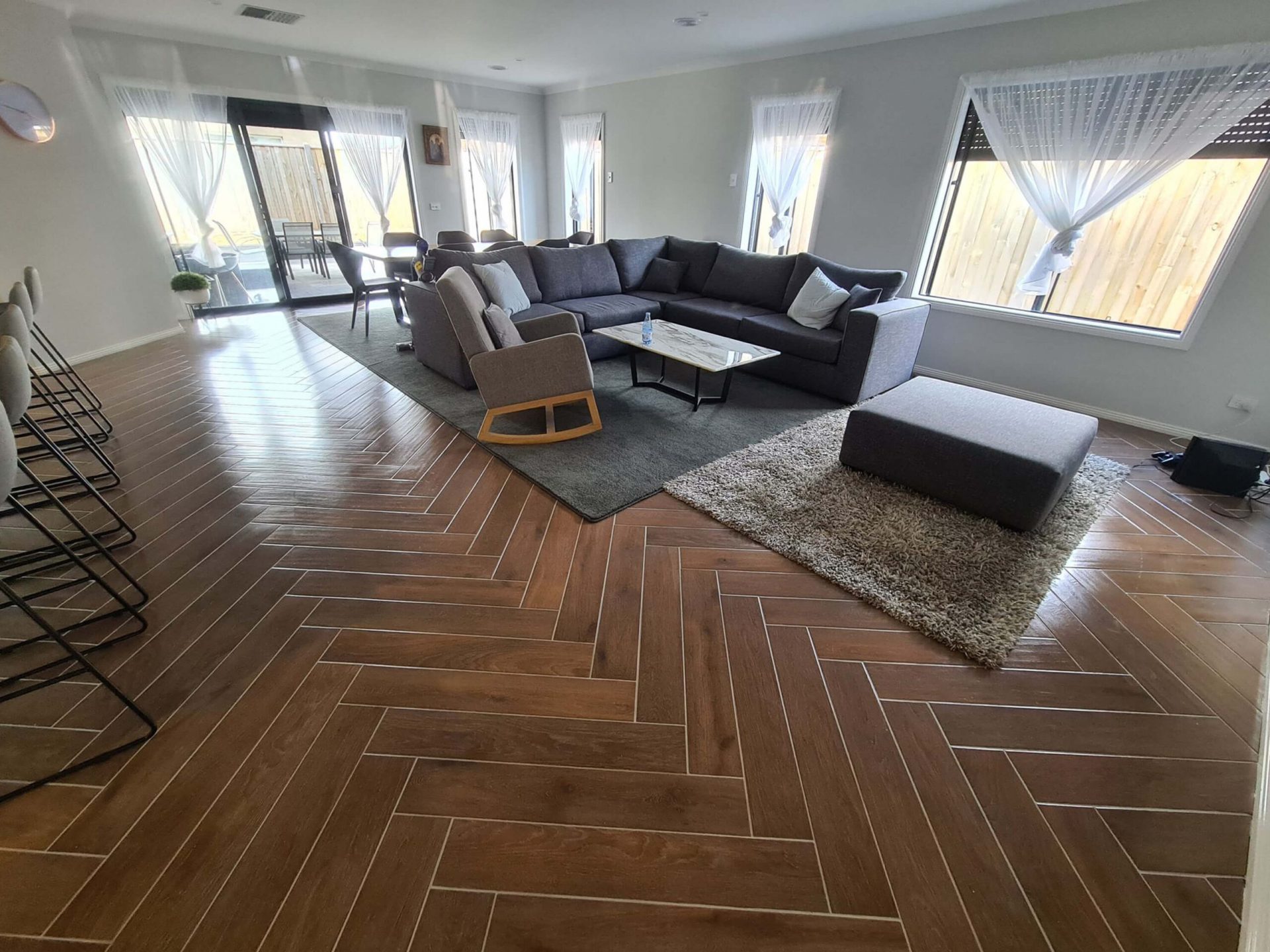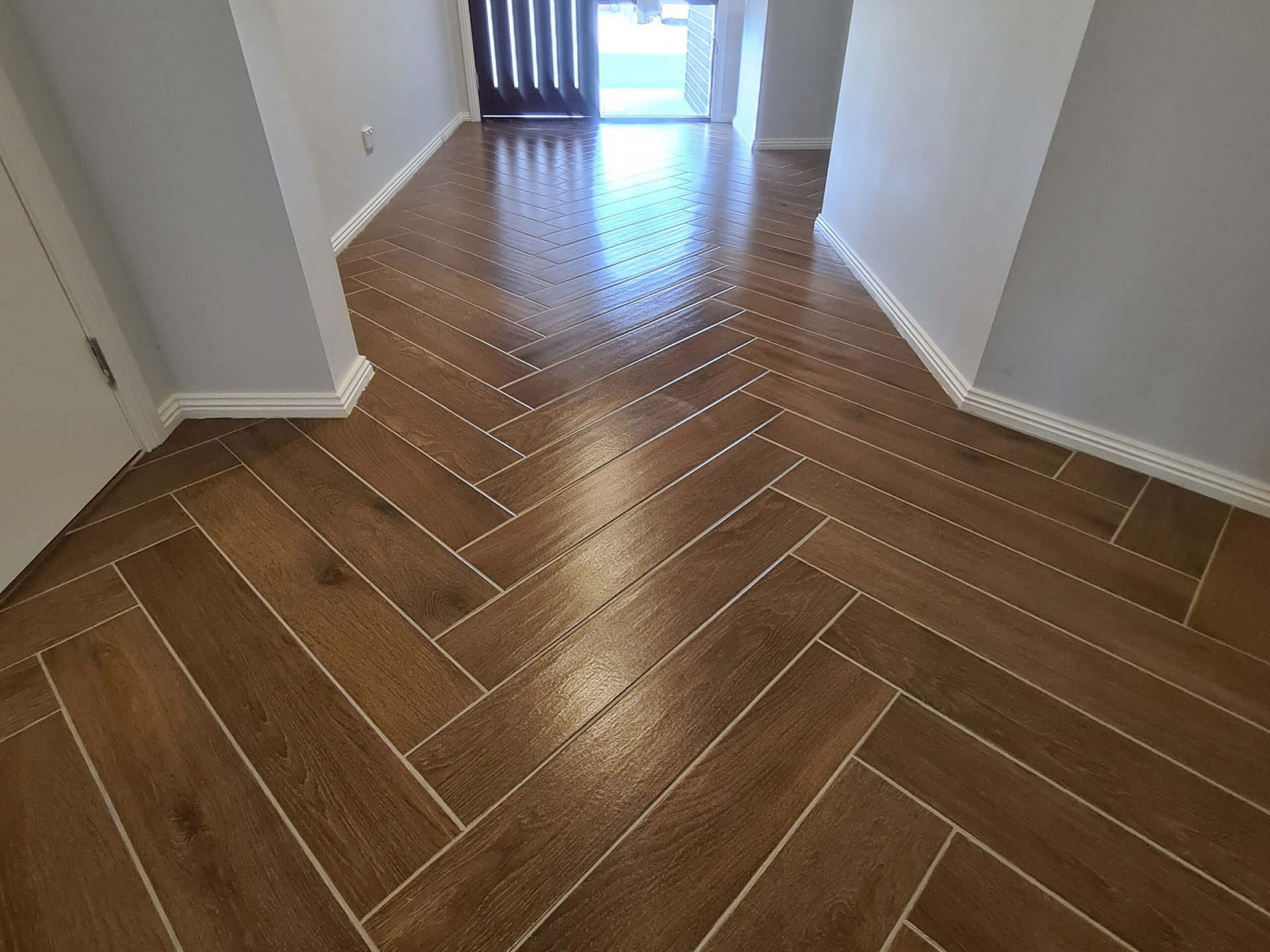 Hallways and walkways set the scene for your home's design. The main entryway is the first impression which visitors get when they enter your home. Tiling your hallways and walkways provides the perfect opportunity to impress your guests through having beautiful pattern designs, easy to clean and maintain. As we know, the weather in Melbourne varies greatly all year round, and walking into your house with wet or muddy shoes will not be as daunting if you have tiled hallways, rather than stepping straight onto carpet, or potentially scratching timber floors upon entry.
Given there are growing concerns for adults, children and pets over dust and bacterial allergies prevalent in carpeted homes, many new home designs include optional tiled bedroom designs. By tiling your bedrooms, this can help prevent potentially harmful dust and bacteria accumulation. Our interior design consulting service can help define which tile options will be most suitable for your bedrooms.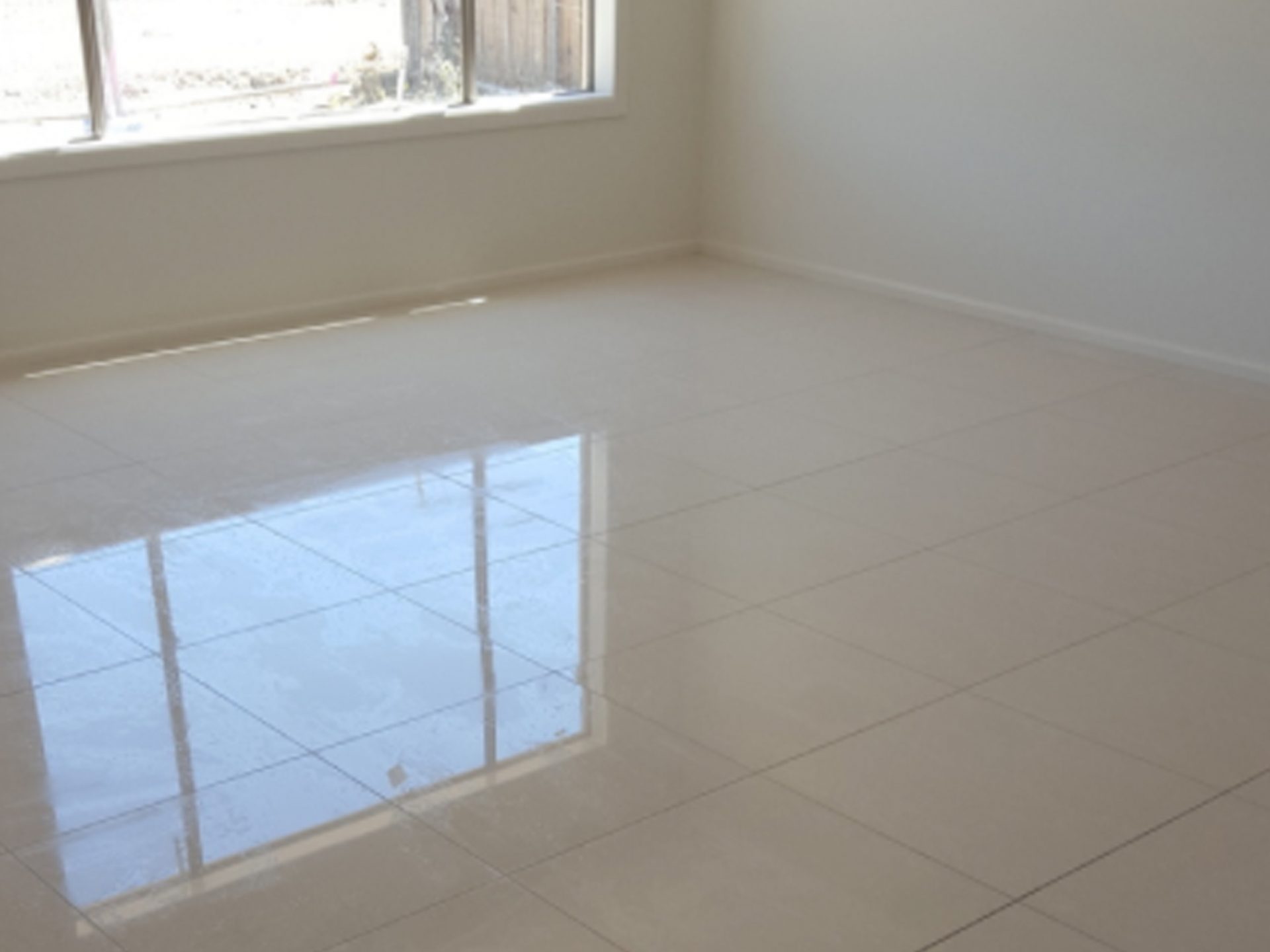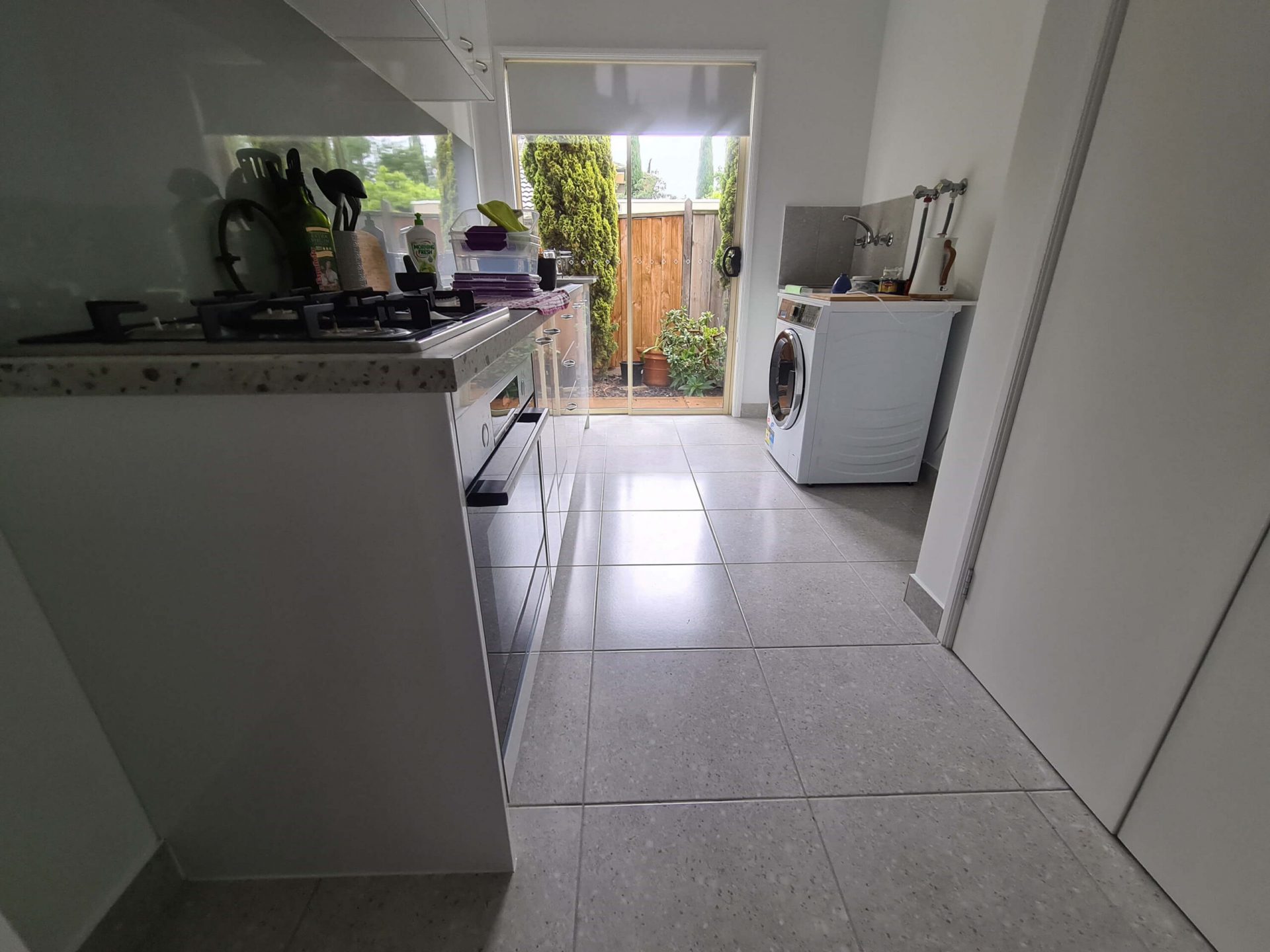 Laundry wall and floor tiling is essential to any new or established home. Whilst all new homes are required to have tiled wet areas, many older homes commonly have timber flooring in the laundry room. Even older homes which were tiled ten years ago or prior, the grouting, glue and waterproofing materials available at the time were far more basic than the advanced technology available today.
As our Master Tilers are waterproofing specialists, we know which specific glue and grouting to use to help prevent water damage once your laundry is freshly tiled. Click here to read more about the importance of waterproofing.